[TRANS-]
| 29 August – 15 October 2023
Park Ji Hyun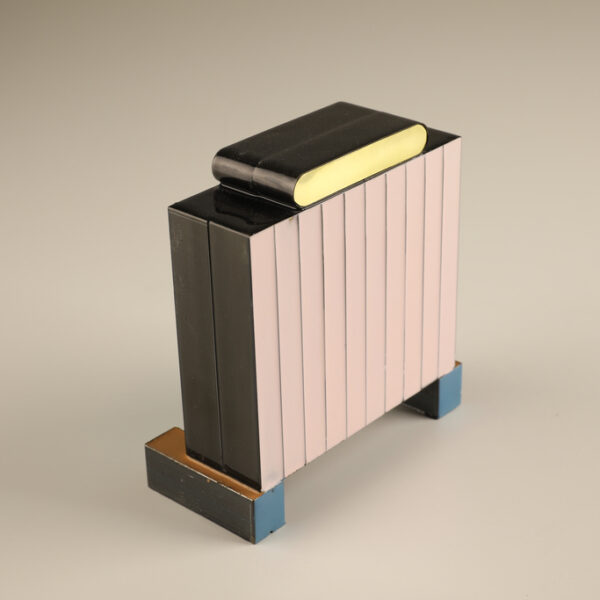 Park JIHYUN is an artist with an eclectic style and an unconventional approach. His works break the rules and boundaries of themes, forms, materials, and genres. His distinctive perspectives and dispositions can best be recognized through an opportunity to appreciate his diverse artworks in one place.
Transpose 2. Transfer 3. Transform
These three keywords in his works will 'transpose', 'transfer', and 'transform' his surroundings organically.
Transpose
In Park's art, 'Transform' is to create something new by changing physical shapes of discovered materials with his own inspiration and 'Transpose' indicates a semantic change without alterations of the original shapes or physical forms. 'Pun – Wordplay' is the example. His humorous artworks using wordplay with a slight joke leads to philosophical thoughts. Park never takes existing facts or objects as they are. He finds the slightest gap to twist things with a sense of humor.
Transfer
Park's wordplay 'Pointless' series transferred to 'Uptown' which is an art installation using incense as a material. This material became a tool to create 'Point' series by putting holes into hanji, Korean traditional paper, with burned incense. Only fire remained from the incense. Park then burned ink lines to create the 'Line' series. Park's artworks are very diverse using various materials and methods, but there is a structural connection, like a track, among them. Particularly noteworthy are the properties of matter and the elements. Park always starts there. The role of the incense in the art installation represents the property of matter, but using the burnt incense to make holes gives the matter a functional element. The subsequent work with burnt ink lines develops fire as an element beyond its function.
Incense(form) ->fire(device)-> hole(form) -> fire(device) -> trace(form)
Once Park is accustomed to the properties of his materials, he transfers to the next step. And then he transfers to another new form from the previous step.
Transform
One of the distinct characteristics of Park's works is a transformation of original form. The subjects for his works could be ordinary objects, abandoned stuff, everything around us. These original forms are visually transformed by Park. His most recent work, Thomson series, presents significant external variations on a theme. Derelict Thomson plywood is generally just waste material, abandoned after fulfilling its purpose until an artist notices something special inside. It begins with the artist's will or talent to assign the material a new purpose. His modifications are slightly different from readymades or artworks related to environmental ethics or 'upcycled.' When Park's abandoned materials are modified by the artist, it does not just simply increase the conceptual value, but the material value of the original object as well.